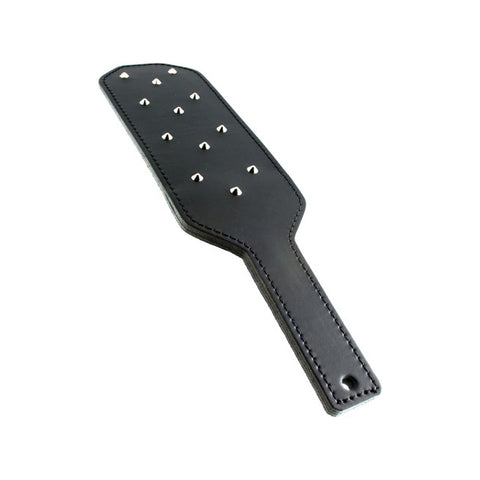 Paddle With Conestuds - SPECIAL PRICE!
41cm x 10.5cm
Paddle is made up of two pieces of leather glued and stitched together
12 cone studs for addition impact
SPECIAL PRICE REDUCTION! Was $166.00 NOW $86.00
The surface of the cone studs on this precision tool have all deteriorated to varying degrees.  The pain that can be inflicted remains unaffected!
ALL INCLUSIVE PRICE
PRICE INCLUDES GST AND OVERNIGHT DELIVERY